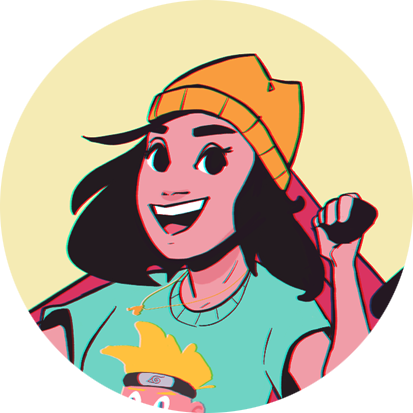 Allie is a Boston-based artist, designer, and communications professional. She is a graduate of Boson University's College of Communication currently working in children's media production at FableVision Studios.
She draws inspiration from video games and children's cartoons for illustration and design work. She loves the clean lines and crisp colors that cartoons and games often embody, and works to emulate those characteristics in her work using her arsenal of styles.
In addition to her artistic and creative background, she has deep experience working in marketing and communications. She is passionate about creating pathways for important stories to be told. She brings a thoughtful approach to her work and a strong sense of awareness that gives her a unique perspective on how others think, create, and co-work together. She is organized and detail-oriented when carrying out projects from developmental stages to final fruition. 
When she's not working or drawing, she likes to hit the gym, ride her bike, and watch a whole lot of cartoons.